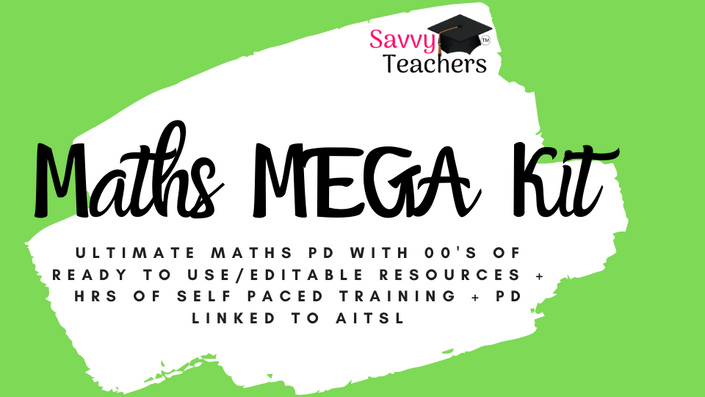 Math Mega Program
Everything you need to teach Math with confidence, including editable resources + PD training for teachers, aligned to AITSL and Australian Curriculum
Enroll in Course
THIS MATHS MEGA KIT + COURSE IS DESIGNED FOR
PRE-SERVICE & BEGINNING TEACHERS
WHO ARE IN THEIR FIRST 5 YEARS OF TEACHING
~
It covers over 35 PD training modules and resources for different mathematical concepts for ages 4-13 years, aligned with the AC and the AITSL standards.
Also includes over 300+ icons so you can create your own resources, editable resources + kits, "how to" modules for interactive resources, pre and post assessment templates, BEHAVIOUR MANAGEMENT STRATEGY SYSTEM specific for maths and so much more!
3 Membership options:
12 month access OR Lifetime access OR free inside the
Ultimate Teacher Mentorship Program
The course program will continue to grow over the coming years and updated resources will also be part of the MEGA KIT in the future.
I know 2020 has been ridiculously hard and challenging.
I wanted to create something that beginning teachers could rely on.
To ensure 2021 and beyond,
is the time to regain your confidence and access
teacher PD training + resources (editable and reusable)
that will exceed your expectations!
KEEP AN EYE OUT FOR THE LITERACY MEGA KIT COMING
IN MID 2021!!
xox

"I am always on the hunt for resources that are classroom ready but I have struggled to understand how to implement as a beginning teacher, with the resources I purchase or find. This program has the training and the resources PLUS I can edit the resources if I want, which is BRILLIANT!!!!!! I totally recommend this to any new teacher or anyone wanting to feel more confident when teaching maths and even learning how to edit the resources, there is support and training for so many areas! The time I save for searching and planning has dropped dramatically!"
- Georgia, First Year Teaching 2020

"I have always loved Rachel's resources and training so when she said she was publishing this huge program specifically for maths, I knew it was going good! It really does reduce your planning time and helps you create engaging lessons for your students. She shares the structure of how she teaches in the classroom which really was a game changer to me and gave me so much confidence. Her products and courses always exceed my expectations, just like she promises! I have now upgraded to the Mentorship program and far out.... she does everything she says!"
- Sophie, Third Year Teacher 2020
IF YOU WANT TO REMOVE THE STRESS AROUND PLANNING,
FEEL CONFIDENT TEACHING MATHS CONCEPTS, LEARN HOW TO
DIFFERENTIATE THE LEARNING FOR YOUR STUDENTS + HAVE ACCES TO
EDITABLE AND READY TO USE RESOURCES AND SO MUCH MORE........
THEN YOU HAVE FOUND THE ULTIMATE MATHS KIT +
COURSE FOR YOU!
IF YOU ARE ALREADY A MEMBER OF THE ULTIMATE TEACHER MENTORSHIP PROGRAM, YOU GET THIS AS PART OF YOUR LIFE TIME PROGRAM....free!
THIS ALSO APPLIES TO THE LITERACY MEGA KIT + COURSE COMBO
THAT IS COMING SOON.....
Frequently Asked Questions
When does the course start and finish?
You have the option to join for 12 months or the life time option. Once you pay, you have immediate access to the video trainings and resources so you can use for your class instantly. It either ends in 12 months from joining or you have it for life! It is a self-paced online course so you develop at the speed you want for your teaching career!
What If I am already so busy and can't find the time?
I have created this course to reduce your time. If you opt for the life time membership you have all the time you need to access support in the different areas/concepts, you need for teaching mathematics. The time that it can take to locate resources, lesson ideas, and created lessons + units can be upwards of 2-4 hours. Then add linking it to curriculum, making sure you have enough differentiation strategies to connect learning + then add assessments and feedback.... all to then hope your students 'get' the learning you planned. It is very daunting! I have taken all this and made it simple for you to learn and implement for you as you navigate your teaching journey! As a mentor, I want you to focus on developing your teaching skills and running a classroom PLUS have access to strategies that build your confidence and reduce your stress (burnout).
What if I am unhappy with the course?
We would never want you to be unhappy! If you are unsatisfied with your purchase, contact us in the first 14 days and we will give you a full refund.
Are there resources included in the course / program?
Yes, I have training videos that help you see the 'how to' teach different strategies and I include resources you can print and use instantly OR you can edit and adjust for your learners! I also show you how to make resources when you can't find what you are looking for!!
What if I join and I can't find something I am looking for ?
I love feedback! If you can't find a concept that you need support with or looking for PD in and it is not in this course... then tell me and I will create it! This is something I offer that is the difference between any other teacher mentor and myself! I want this course to meet your needs, so you can navigate your teaching career with more confidence!
Your Instructor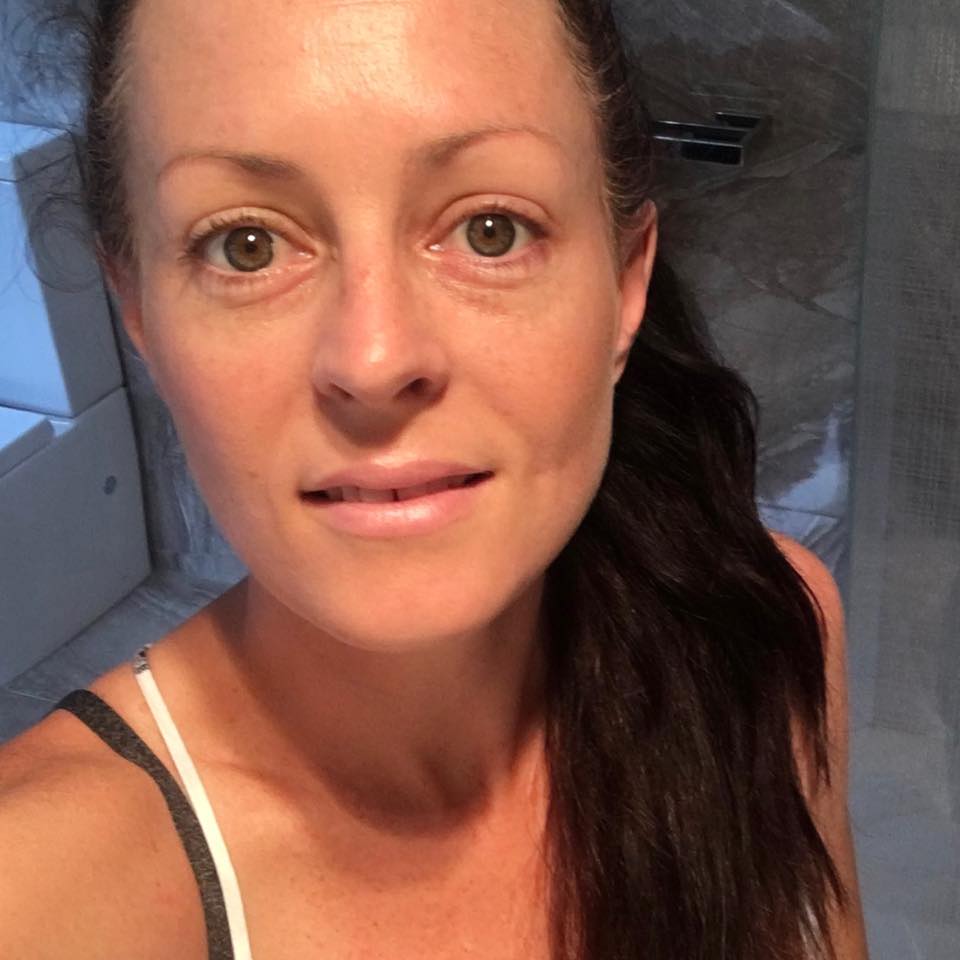 Rachel is the Founder of Savvy Teachers and dedicated her life to education and leadership coaching, for over 20 years.
Having thousands of hours of teaching experience under her belt including facilitation, Rachel has added Educational Consultant, Development Program Designer and Neurodiversity expert to her list of credentials, working on a National scale with medical practitioners in the special needs sector for the last 14 years.
Recently accredited as an NLP Practitioner, Emotional Intimacy and Meta Dynamics™ Level I Practitioner as well as immersing herself in behavioural psychology, neurodiversity and neurological functioning, her perspective on teaching and learning is incredible and equally insightful.
Known for her energy and contagious enthusiasm for learning and helping people reach their full potential, Rachel has overcome some incredible obstacles in life that will inspire you beyond words.
The purpose of Savvy Teachers is to impact the horribly high exit rate of teachers, in order to avoid teacher burnout and enjoy their careers with less stress and over whelm.
The Mentorship Program is purpose built program with a self paced structure, online library of teacher training, resources, strategies, frameworks and teaching tools. It is the largest and most successful mentorship program in Australia, that offer LIFE TIME ACCESS to all members without an ongoing cost.