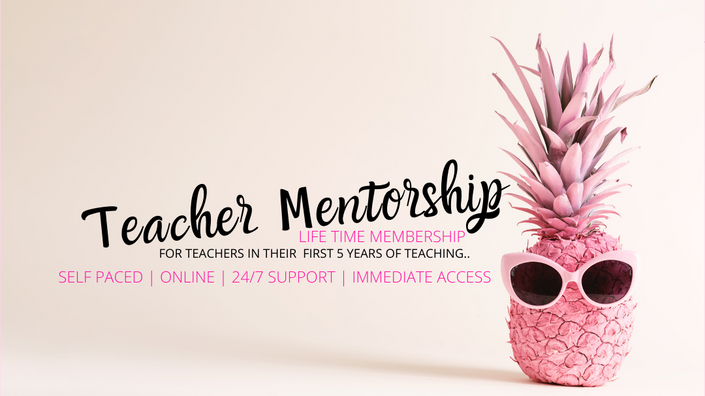 Savvy Teachers Mentorship Program
Full Mentorship Program + Private Support Group + Experienced Mentor to Fast Track your Learning | Become a Savvy Teacher
Enroll in Course
THE SAVVY TEACHERS' MENTORSHIP PROGRAM

Specifically designed for beginning teachers in their first 5 years so you can access mentoring from an experienced teacher when they need. This includes teacher training, seek advice and learn from my mistakes all in a nurturing and judgement free space. Protect your mental health + wellbeing, avoid teacher burnout!
First you will meet me, your mentor.
I am your cheer squad, sounding board + lighting your pathway ahead.
In our first 1-1 mentor session we MAP your pathway for clarity.
You design your teacher tool-belt based on your current skills, challenging areas and depending on your learners for 2023.
PLAN YOUR FIRST 2 WEEKS... is a section that has helped hundreds of mentees feel confident and positive moving into their first term ahead.
This allows you to focus on growing your teaching style, learning how to build rapport effectively + utilise the T.E.A.C.H. framework for planning your lessons.
YOU decide what, where and when you need support. You are NOT left in the ocean to sink or swim... you have someone who is your lighthouse and lighting your way.
AND THE BEST PART... any time you spend in the mentorship program qualifies as your teacher directed PD hours for teacher registration.
WORK SMARTER NOT HARDER.
👍 🎓 👍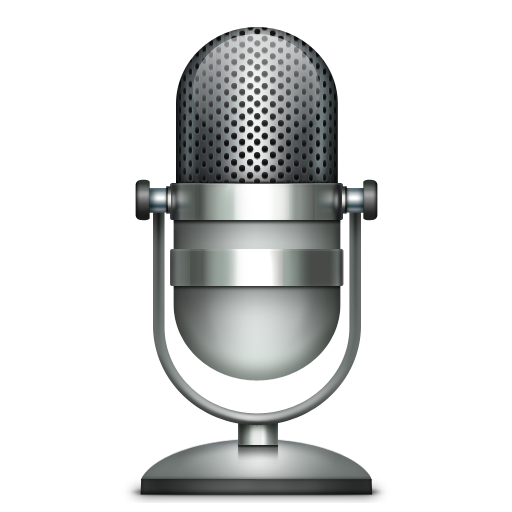 "Exhausted. Burnout. Lost. Stressed like crazy.
My brain wouldn't stop at night. I couldn't sleep. I was ready to walk away from teaching in my second year. I felt like such a failure.
Everyone at my school assumed I knew how to do everything and I felt unprofessional and inadequate. I had no idea that there was so much I didn't know, despite graduating with great marks.
Rachel showed me how it's the 'system' that letting new teachers down and nothing to do with my ability. Fast forward to now and I love teaching because I found the right support!
Highly recommend the mentorship program to any new teacher and be aware that the education system does not support us like we need, so don't make the same mistake I did and think it's you!"
- Tanya, K. Primary Teacher 2nd Year 2021
TOPICS INCLUDED IN YOUR TEACHER TRAINING VIDEOS + RESOURCES:

Work / Life Balance + Teacher Wellness | Planning and Organisation Strategies + Tips | Assessment Techniques + Templates and Reporting Writing Kit & Training | Behaviour Management Training & Strategies | How to Deal with Conflict with Confidence | Setting Up Your Portfolio | Nail Your PD + Evidence | Parent Teacher Communication | Classroom Essentials & Structures | How to Provide Learning Support | How to Create an IEP + PLP, Collaborate with Parents & How to Run Meetings on Your Own | Run Parent Teacher Interviews with Success | Access My Teaching Resources + Learning Activities for all KLA's and more...| Technology Time Savers | Professional Development Planning | How to Build Rapport with Students | How To Run Rotation Groups | Literacy & Numeracy Teaching Strategies | Holiday Management & Productivity | Pre-Service Teacher Course | Teaching & Learning Techniques | Classroom Organisation | Understanding How the Brain Works | Mentor's Essentials | Personal Growth = Professional Growth | Project Based Learning | Developing Classroom Culture | Curriculum Tools | Casual Teaching Support | Health & Wellness | Set Up Your Classroom | QnA Sessions Recorded | Creative Lesson Ideas | Lesson Framework | Planning Tools | GTPA or Final Teacher Performance Assessment on Prac | Teacher literacy and Numeracy Testing Support | AITSL Graduate Teaching Standards Pulled Apart and linked with evidence for all 36 descriptors | How To Implement the General Capabilities | How To Create Assessment Elaborations | Lesson Transitions | Data Collection and Interpretation | Navigate Your First Few Weeks with Confidence | How To Build Rapport | How To Build Your Confidence | How to Differentiate the Learning | Learning Differences | NAIDOC + Indigenous Education Resources Module | Understanding Behaviour + Dealing with Disruptive Behaviour | How to Implement Mindset + Help Manage Emotions | Online Learning + Interactive Resources | How to Collect Prior Knowledge Effectively | How to Implement Effective Feedback Strategies | Develop a Pedagogy that Reflects Who You Are as an Educator | Assessments - Summative, Formative + Diagnostic | Become a Planning Ninja | How to Develop Effective Thinking in the Classroom | and so much more...
⬇️ ⬇️ ⬇️my promise to you... ⬇️ ⬇️ ⬇️
"I WANT YOU TO KNOW WHAT IT FEELS LIKE TO HAVE THE SUPPORT OF A MENTOR WHO IS FOCUSED ON YOUR SUCCESS + YOUR GROWTH...
THIS IS MY PROMISE TO YOU... IF YOU ARE NOT ABLE TO FIND A TRAINING, A MODULE OR A WORKSHOP THAT SUPPORTS YOU IN AN AREA OF YOUR TEACHING...
SIMPLY CONTACT ME + I WILL WORK WITH YOU + ENSURE IT IS ADDED TO THE PROGRAM. I WANT YOU TO FEEL CONFIDENT IN INVESTING IN YOUR CAREER + YOUR WELLBEING."
RACHEL xox
YOUR MEMBERSHIP INCLUSIONS ARE:

ONLINE TEACHING LIBRARY OF OVER 700 HOURS OF MENTORING, TRAINING + PD MODULES WITH RESOURCES valued @ over $5200 unlimited 24/7 access, self paced so you can get the support and mentoring when YOU need.
MENTORING MODULES + TRAININGS available in over 35 teaching topics and areas for your teacher life. Watch, replay, stop + rewatch when ever you need.
TEACHING RESOURCES WITH TRAINING are available via download or link to Canva inside the modules, so you can feel confident in implementing with your learners. Need to modify the resource, simple access the editable versions (PowerPoint, Word or Canva) and make your own.

---
NEW PLANNING MODEL T.E.A.C.H. will enable you to confidently and competently plan a lesson or a series of lessons for a unit, that include ongoing moderation, collecting prior knowledge, scaffolding the learning, differentiate and stretch learners, to plan inclusive learning tasks that have high engagement and meet over 80% of the learners needs. The model is designed from over 30 years of evidence-based neurology, neurodiversity and behavioural psychology.
---
PROFESSIONAL DEVELOPMENT KIT + TRAINING valued @ $550 that you can use to document the hours you use in the mentorship program + record your growth as a teacher. It provides you with clarity on specific teaching experiences that align to which AITSL standards for graduate, proficient and moving towards highly accomplished, each year for your teacher registration and accreditation.
---
PERSONAL DEVELOPMENT $2500
is a new section that is under construction and due for completion in mid 2023 that will be a game changer for those wanting to excel at teaching, life and grow exponentially in the next few years or more! "Refuel" workshops in the holidays covering a huge variety of personal growth topics including self confidence, mindset, leadership ... valued @ $1000 are yours free as part of this mentorship.
---
24/7 EXCLUSIVE PRIVATE TEACHER SUPPORT GROUP $500+ per year which you access and link up with our Savvy Teachers Tribe when ever you need support / guidance / inspiration / to vent / or connect throughout the week.
---
CLASSROOM RESOURCES + EDITABLE TEACHING TOOLS $990 for your teaching life including 180+ templates in the TEACHER TOOLKIT, assessment kits, report comment library, templates for learning tasks, tools for planning lessons, units of work templates, scope and sequences, math lessons, digital resources, sample units and lessons, powerpoint presentations, student work sheets, inquiry learning activities, brain breaks, pre-assessment templates, homework matrix, assessment documents for grading, feedback templates for students and teachers, exit ticket samples and templates + inclusive learning resources with differentiated learning alternatives and so much more... remember training comes with the resources to remove the guess work + build your confidence.... feel free to modify to suit your learners needs as well!
---
BEHAVIOUR MANAGEMENT STRATEGIES valued @ $399 is included with the mentorship program which includes the 33 behaviour strategies matrix and training. Plus you have access to modules designed for early childhood educators, primary and secondary education teacher. This includes my #1 selling program Mindful Buckets - Building Intrinsic value in the classroom - all resources, training and alternative options for implementation PLUS specific training for managing disruptive behaviour. Freshly updated for 2023.

FACT: BEGINNING TEACHERS SPEND UP TO 25 HRS MORE THAN EXPERIENCED TEACHERS, OUTSIDE THE CLASSROOM PER WEEK ON PREPARING EACH WEEK.
The Frameworks and Models inside the Mentorship will reduce your time up to 70%... that means you get to have a life and be a teacher.
Including areas like:
HOW TO DESIGN AN IEP or PLP valued $197 this is one of my areas of expertise and I share everything I have learnt so you can create effective Individual Education Programs (IEP's or ILP's) and Personalised Learning Plans (PLP's) including templates, checklists and IEP Kit for parents. I have you covered in this area so you can focus on your 'teaching'.
---
LEARNING SUPPORT + DIFFERENTIATE THE LEARNING over $197 my favourite area of education is supporting learners who have learning difficulties and require adjustment of the learning. I have packed this area full of brilliant info-graphics, resource and lesson ideas so that you can cater to all learning needs in your classroom.
---
CREATING RESOURCES I have mastered Canva and share everything I have learnt in either links, videos or both. Saving you hours of preparation and valuable time. I have found training to support you with google classroom, I share how I use powerpoint for assessments and creating resources. OneNote is also my new obsession for effective time management, marking, providing feedback and daily teaching. Trial my free version here and access full version inside mentorship.
---
SET YOURSELF UP PROFESSIONALLY + GROW YOUR NETWORK $500 with the AITSL standards Kit, resume templates, interview support + how I become a a target graduate. Learn how to set up your LinkedIn profile with a structure that is SEO ready to maximise your exposure, connect with hundreds of other new teachers with the existing network of Savvy Teachers + establish yourself as a professional educator.
---
BUILD YOUR DIGITAL PORTFOLIO $990 with the online digital portfolio + website template that comes with your membership. Includes training to edit all elements, add/remove images, videos, adjust colours, themes or simple edit text + font to reflect your teaching life. Software, platform + hosting, no extra cost. Upgrade options available.
---
ACCESS TO ALL FUTURE MODULES... PRICELESS + access to all upgraded resources + modules that are published throughout the year, is included.
---
The entire program is valued @ over $12,630 per year
BUT WAIT I HAVE A SURPRISE... ⬇️ ⬇️ ⬇️
⬇️ ⬇️ ⬇️

~ YOUR TOTAL INVESTMENT is $599 ~
🔥🔥🔥 THAT'S 95% OFF 🔥🔥🔥
🔥🔥🔥 $599 for instant access to Savvy Teacher Mentorship Program 🔥🔥🔥

Monthly Payment Plan is available

* * *
HERE'S ANOTHER GIFT......
BENEFITS OF MENTORING
NO HOURS OF SEARCHING FOR EFFECTIVE TEACHING TOOLS + RESOURCES

YOUR PATHWAY IS LIT BY AN EXPERIENCED MENTOR
REDUCE YOUR OVERWHELM INSTANTLY
FAST TRACK YOUR GROWTH + PROFESSIONAL DEVELOPMENT
CONSTRUCTIVE FEEDBACK + NON JUDGEMENTAL ADVICE TO BUILD YOU UP
SUPPORT SYSTEM DRIVEN TO HELP YOU SUCCEED
ENCOURAGEMENT TO GROW YOUR TEACHER IDENTITY
LEARN EFFECTIVE TEACHING STRATEGIES NOW

TRAINING VIDEOS SO YOU FEEL COMPETENT + CONFIDENT
GIVING YOURSELF THE EDGE FOR YOUR CAREER
REGAIN CONFIDENCE IN YOUR TEACHING ABILITY
AVOID BURNOUT + REDUCE YOUR STRESS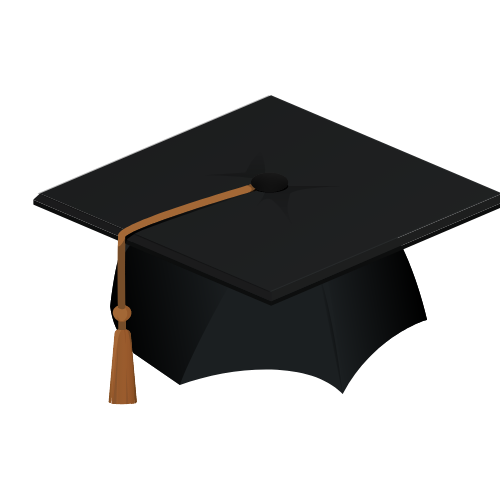 "I joined in March 2021 as I was struggling, which was hard to admit. I work with good teachers at my school but everyone is already busy with their own classes, I feel like I am a burden with all my questions. This program has been a life saver and gave me much needed direction in so many areas. Instead of searching for hours on the internet for things without knowing what is going to work. Now I log into the program which is like an online library, I find the area I need support with and go through the training modules. It's simple to use and it is all there to go back to, so I don't have to try and remember (which has helped with my anxiety). The best part is, I have a life now since using Rachel's strategies for planning, marking and assessing. The "teach" framework is absolutely awesome. I don't know why they didn't teach us this at university."
- Maria, F, First Year Teaching 2021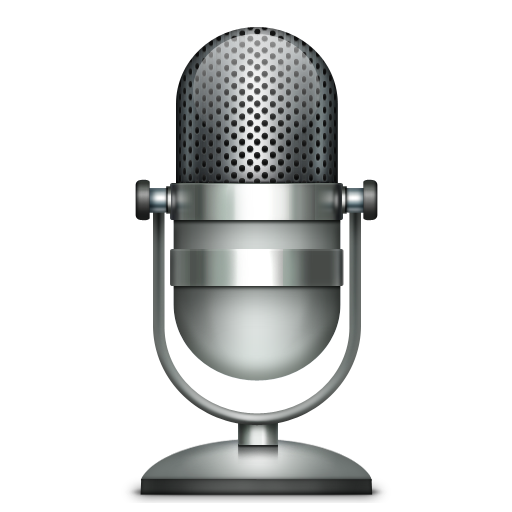 "I got more out of your mentoring program than 4 years at uni. I can't thank you enough. What you share is so valuable and because of you, I know I can get through these next few years! I know I would have given up and walked away from teaching if I didn't join your mentoring program. THANK YOU!"
- Jacki M Bachelor of Education (Prim) started teaching Jan 2021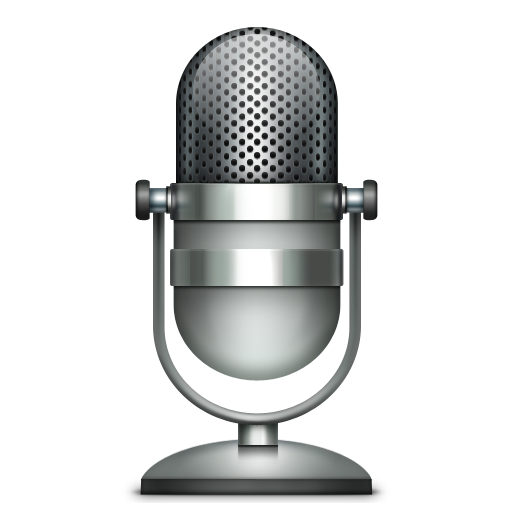 "Having no mentor cost me my mental health! Rachel turned that around for me and her kindness is beyond anything I've experienced before from someone I didn't know. She is so genuine and helps you personally as well as professional! I only wish I found her earlier. If you are reading this because you are exhausted, you will be glad you joined."
- Michelle, C. ,Secondary Ed Science & Maths 3rd Year Teacher 2020
FROM THE FOUNDER
"This program is for beginning & graduate teachers who feel overwhelmed, stressed and ill-equipped, just like I did when I started teaching.
I remember feeling so excited about teaching, but when I stepped into the classroom and realised all the areas I was expected to be competent in, I quickly became overwhelmed and anxious to say the least. I felt like I was dropped in the deep end and everything I had just spent years learning, was no help at all! I struggled with planning, behaviour management, getting structures and processes in place for simple things, like homework, marking, talking to parents, how to set up rotations and so much more. I remember feeling like a failure only a short time into my career and really alone.

I remember trying to figure it out myself because I thought that after spending the last 4 years studying, I should be capable and everyone else was expecting me to know all this teaching stuff. I didn't have Google, Pinterest or even Facebook or Instagram when I started (2001), gosh I feel old now :)
All I had was old text books, talking to my peers and asking experienced teachers but nobody had the time to help me. The help I did get, was not consistent, consecutive nor gave me the right resources and strategies to deal with the issues as quickly as I needed. If anything, I got more confused and overwhelmed with teachers telling me to just copy their work as I was "doing it wrong". I suddenly felt that perhaps I was not cut out for teaching!
I needed someone to listen to me, guide me, give me advice and tools but let me make mistakes. Listen to my crazy day and tell me "HOW" to do things next time, to make it better.
I needed a mentor to go to, as a sounding board and make sure I was on the right track. Where I could get great feedback with no judgement, just constructive actionable feedback to reduce my stress. Show me where to find great resources, where to improve, show me the 'how' and save me hours of time... PLEASE!!!!!
I had not had a weekend off from teaching for months and found myself in a cycle of not sleeping properly, planning right through to the late night and my eating habits were horrible!!!!
I wish I had someone to encourage me in the right direction with their experiences and knowledge, know my goals and help me find my way as a teacher.
What a long and challenging journey it has been BUT I wouldn't have it any other way, as it's my life. With hours upon hours of researching & learning the hard way, plus crying, tears, cheering, laughter and lots of high fives and dancing!!! Happy to say that after 20+ years, I have helped hundreds of students, made more mistakes than I ever thought possible BUT they have all impacted my life to shape me into the teacher I am today.
I got to where I am now @ age 43 due to the tenacity and resilience I have developed, based on the many mistakes and challenges in my life which have made me a better human. I have learnt that there are certain tools & strategies for life that can change your thinking, perspective & make your life extremely enjoyable and impactful (if that's a word ).
I also have the same amount of passion (if not more) than when I started teaching! That goes for life too! I love that as part of the Savvy Teachers Club, I often support my mentees through life situations like being a single mum, navigating health issues and developing mindset for mental health, which help them evolve into the amazing individuals they were meant to be.
Being part of your transformation is truly precious to me!!!
In this Mentorship Program I share everything I spent my life discovering, trialling, testing, creating, failing, succeeding and learning to make YOUR teacher journey easier than mine BUT with the space to grow into the educator you were meant to be! I provide you with the foundation to begin your teaching career and fill the gaps between studying to be a teacher and transitioning to classroom teaching.
With Teacher burnout rates at their highest EVER and teacher's health suffering as a result, never before has mentoring been more important in starting your teacher life!
I have purposely designed this program so it is accessible anywhere, anytime and our support group is 24/7 online where you connect daily, proving you support teachers where you need it specifically and assist you to have a long, healthy and happy career.
I bring a new style of mentoring in the self paced program & support chat group!
It is a great time to be a teacher & it would be my pleasure to be part of your journey!"
FOUNDER OF SAVVY TEACHERS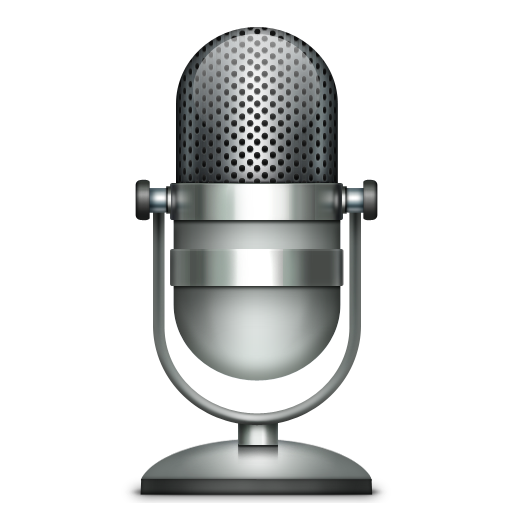 "I honestly thought that I would have more support when I started teaching and I have never felt so alone. As a secondary teacher in my first year out, I was finding it hard to get support or resources or even a mentor. Teachers were too busy to help me and I was getting stressed and that was coming out when I taught. Students were distracted, mucking up and not listening. I wanted to give up in my first year. I saw this course on Facebook and how life has changed! The program has so much and Rachel is so supportive with great advice. She is calm and makes you feel confident. I would have given up teaching if it wasn't for this program and Rachel!"
- Davina Johnston, Science and Biology Secondary Teacher (2019)
Frequently Asked Questions
I am already so busy, how am I meant to fit this into my life?
I created this program for busy stressed beginning teachers. When I surveyed the 2000 beginning teachers, they told me that most of the time was spent on 'searching' for resources / lesson ideas / teaching strategies / templates / assessment layouts... with the little to no mentoring or support at school, they were spending hours upon hours on google or facebook groups trying to "figure out" what they needed to do, which led to less sleep and more anxiety because of the overwhelming about of 'unknowns'. This is why I structured the program to be (i) self paced (ii) navigated in what ever order you want (iii) rather than searching google, you log in to the program, go the section you need and find the module to support you. It will have resources, links, ideas, support and more, there for you! AND guess what... the time you spend learning as a beginning teacher, is your PD so I teach you how it aligns to the AITSL standards + how to record it and BOOM your valuable time is now being used effectively and productively!!!! I KNOW YOU WILL HAVE TIME TO USE THE COURSE as those who have joined tell me that they have reduced their time dramatically and now have more time for life, outside of teaching!
What if I am teaching year 2 now and need support for teaching year 6 in a year or so?
The program is structured and purpose built to support you teaching any grade or subject or age. Understanding the content for your grade will be 'unfamiliar' territory however the teaching framework, strategies and your teaching processes, will remain fairly similar. You will learn how to adjust the learning to ensure it's appropriate and challenging your students + there are modules for supporting you to work with students from prep to year 12.
What kind of support and mentoring is the program and is there specific software I need?
The program is delivery through video training, text with resources to download or links to follow. There are over 35 sections and each section has it broken down into modules, anywhere between 4 and 20 modules for each section. They vary in time but I have tried to make sure they are EFFECTIVE, SIMPLE + EASY to implement. You have as much time as you need to access the modules, as it is designed to support a teacher for their first 5 years. Each teacher's career is different, so there is no one size fits all pathway BUT there are frameworks, techniques and strategies that are absolute GAME CHANGERS in your first few years of teaching which I show you + the rest is there for you to access when you need. The program is run on a platform which you can access anywhere in the world via your iPad, computer and even phone if you download the app. Majority of the content is text and video training. You can listen in the car to modules or over the weekend. Resources are available to download and use instantly with the training video there to help you implement + gain clarity on how to teach or use in the classroom.
What if I need support for a topic I can't find?
We have a 24/7 support group where you can tag me and put up a post. Someone will respond and guide you to the module, if not me OR if there doesn't appear to be anything, I will chat with you and help you design what you need. I will then spend more time on it, and turn it into a module for everyone to access. I take my role as a mentor extremely seriously + I am here to support you!
Can I claim the cost on tax ?
YES! This program is a 100% tax deduction so keep your receipt and lodge with your tax for the financial year you paid/joined.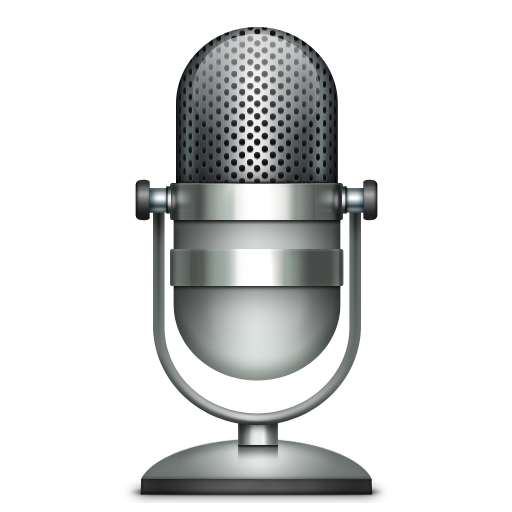 "I was so stressed and anxious about starting teaching and I felt like such a failure as I needed help in so many areas. I reached out to Rachel and had a chat about where I was at. This program has EVERYTHING with easy to watch training videos when you want and so much content in so many areas. The program helped me to go from feeling fake, to feeling professional. I learnt so much about behaviour and how to take feedback from my peers that helps me and identify when to ignore. I use this in all areas of life and Rachel is spot on with what she teaches you. I am much more confident in myself now and it is a great feeling."
- Belinda Halliday Early Childhood Teacher 2 years - 2020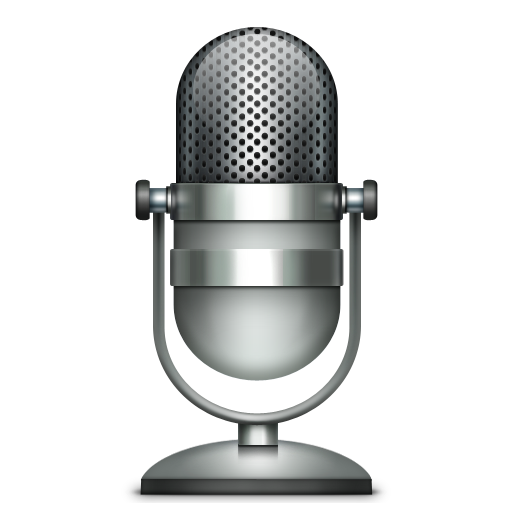 "I was feeling ok about starting my new teaching position, did her course 'Nail Your Teacher Application' which got me the job I wanted. I joined the Savvy Teachers Mentorship Program, as I knew Rachel was great at what she does. I got so much value out of the behaviour management sections and don't feel overwhelmed dealing with disruptive behaviour anymore.
It feels really good to know that when something comes up at school and I feel anxious or unsure, I have support when I need and don't stress about it. My Principal and lead teacher even commented on my recent improvement and confidence, which goes to show the value of a mentor!"
-Louise Rochdale, First Year Teacher Year 5 QLD - 2021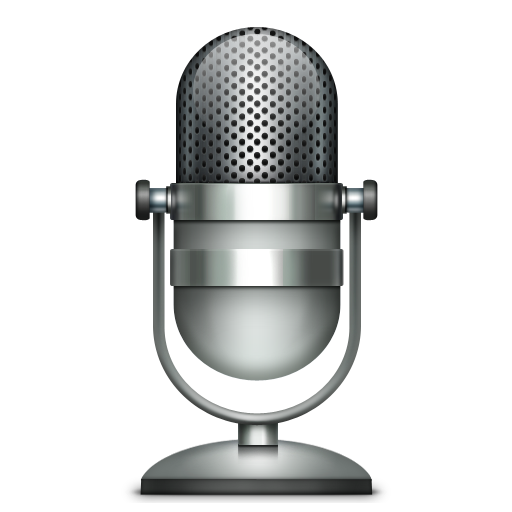 "I love teaching but I suffer so much anxiety around behaviour management. I was not going well in my pracs, I would freeze when teaching and no matter what I tried, it didn't help me. My uni advisor even suggested I transfer to a different degree.
I began Rachel's program in August this year and she helped me focus on behaviour management. She suggested I start tutoring and volunteering weekly, to build confidence and I slowly used the systems from the program. It was like a light turned on inside me.
It was UNBELIEVABLE. Within 6 weeks of this program I did my next practical experience and it was amazing! I am forever grateful to Rachel and her work in the program to help me."
- Jessica H. Bachelor Of Education (Prim) 3rd year of study 2019 - due to graduate mid 2020
Frequently Asked Questions
When does the course start and finish?
There is no start or finish date. This program is designed for beginning teachers to navigate the contents and modules in the areas they require mentoring and support. This course can be done when you want and is completely self-paced. You participate as much or as little as you want! We are going to hold weekly mentoring sessions in 2021 which is optional but available.
How long do I have access to the course?
You have access for as long as you want ! ! ! It is completely up to you! After enrolling, you have unlimited access to this course + its contents, for as long as you like. This is valued at over $5000 per year! I truly want you to see that this is an investment in YOU. That I am behind you, your dreams, your aspirations and your goals.
I am already busy and very time poor, and don't have any time to take on a course!
I totally understand how busy you are! This is why I made sure the course contents were self paced, bite size chunks of PD + a mixture of links, videos, reading and info graphics WITH a support group attached. This DOES NOT REQUIRE EXTRA TIME from you! In fact, it will SAVE YOU TIME! I designed it specifically for busy beginning teachers in their first 5 years with the highest flexibility + online learning. You access content that serves you instantly and provides you with solutions + mentoring in areas that you need now! Navigate the contents and modules as you please, reducing the time 'searching' time that most beginning teachers find themselves doing, which is around 15-25hrs extra per week, in comparison to their experienced peers. The Teaching templates alone for planning, assessing and working with parents, will reduce your time by around 100 hours in your first year!
What If I have been teaching more than 5 years?
We have had a lot of teachers contact us and ask if it is suitable for teachers who are experienced but would like to learn more from the topics covered in the overview. This course is designed for busy individuals who are starting their teaching career OR teachers returning to teaching after some time off OR perhaps they are lacking confidence in some areas of teaching, due to poor support or a negative experience! You will love the community and feeling nurtured + inspired as an educator are our core principles! I take my role of helping you sustain your passion for teaching and managing your teacher life (keeping the balance) extremely seriously and I will give you my all in support and mentoring! That's my promise!
Can I ClaimThe Cost At Tax Time ?
100% YES... keep your receipt and claim the entire amount you paid for this course AND any other Professional Development you do during the financial year, as you can claim it all and get $ back for investing in your career! Check with your accountant on how to do this as all your work expenses are claimable. I actually teach you 2 strategies to set this up for yourself, to make it really easy @ tax time!
OUR MONEY BACK GUARANTEE.. has now been replaced with a good faith agreement.
This program has exploded over the past 6 months with inclusions that are over $2500 in value. You are paying 50% of the joining fee $499 and the remainder when you are finished with it and no longer require the program (this is a good faith agreement). This means you pay 50% to access the entire program + its inclusions, for as long as you need it, and then once you feel you no longer require the program (which is up to you) you pay the remaining 50% of the cost. No tricks, no time limit to how long you want to have access to the program (it is completely up to you) and so is paying the remaining 50% cost of joining.
How Does The Mentorship Program Work ?
The program is run completely online, via a software program that you can access through an app (which you download from the app store) or online through an internet browser like Chrome. The program is accessible through your phone and desk top devices, when you want. All the contents for the modules that are complete (over 90 of them currently), are all ready to go for instant access. This program is a growing program, so you will see some modules are coming soon or under construction (currently around 8). Mentees are very valued in the program, so when they mention an area they require support / mentoring and it isn't available, I build it and add it! WHY..... I want this to be the ULTIMATE mentorship program for beginning teachers that enables you to be at your best and have a career you love! The 24/7 support group is currently on Facebook, however we are looking at a new location for this in early 2021 which we are super excited about! This new location is going to be through an APP and 100% confidential to all members. Mentoring live with me will occur over Zoom sessions and recordings will be placed inside the program for you to access if you miss them. You can also have one-on-one mentoring sessions with me @ 50% off the normal investment which is done also over zoom (optional and accessible for life). You receive access to all bonus materials upon enrolment to the program and access to the network. If you have any questions about the program please email me anytime
[email protected]
What if I can't find support in an area I am looking for?
My aim is to create a mentorship program that supports you, where you need. If you can't find it, contact and I will either show you where it is OR I will build it! That's my promise to you!