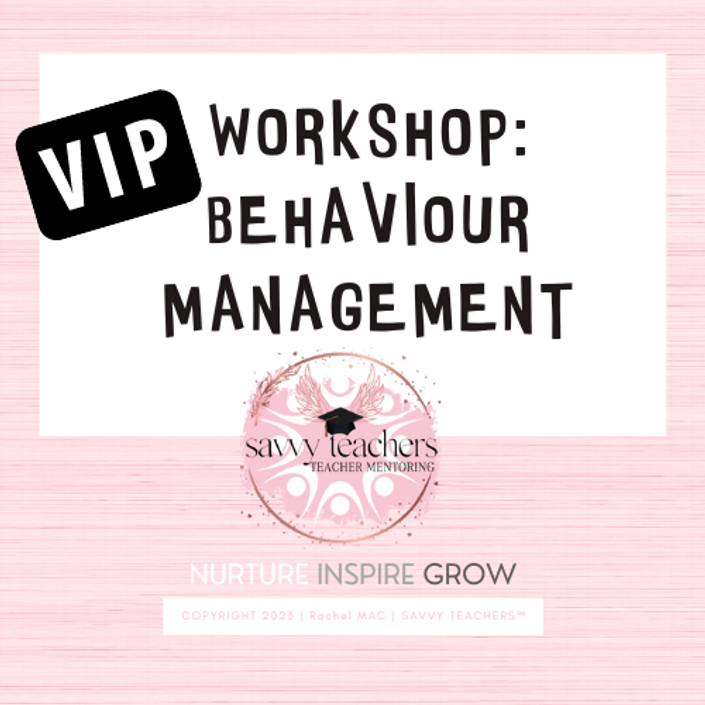 VIP Workshop 2 : Behaviour Management
VIP TICKET PACKAGE
WORKSHOP 2: BEHAVIOUR MANAGEMENT
Tuesday 10am - 12pm AEST 17th January 2023
AITSL Standards 1.1, 1.2, 1.3, 1.4, 2.5, 3.1, 3.3, 3.5, 3.7, 4.1, 4.2, 4.3, 5.1, 5.2, 5.3, 6.1, 6.2
This is my area of expertise and I can't wait to present this workshop:
Learn the crucial elements of developing a classroom culture;

Unpack emotions and behaviours to understand the underlying issues;

Explore a range of disruptive behaviours and form strategies and techniques to manage and redirect when it occurs in the classroom;

Collaborate with peers and practice implementing strategies when teaching;

Feel confident in assessing and reading behaviour in your lessons;

Packed with strategies to help you navigate all types of behaviour and how to respond;

and more...
PLACES ARE FILLING QUICKLY
ENROL FOR FREE HERE + MAKE SURE YOU ARE OF THE FIRST 30 PEOPLE
OR ENROL AS VIP $29 ⬇ ⬇ ⬇ TO GET A GUARANTEED SPOT
---
YOUR VIP TICKET INCLUSIONS ARE:
Guaranteed Spot in this Workshop + access to recording of workshop ($99).

Copy of the Teaching Tools from the Workshop - Rachel will often add extra resources throughout the workshop and you will receive your own copy and license (personal license).

Professional Development Kit with certificate + 4 hours of PD for Workshop 2 ($99)

Mentoring Community Group 16th - 22nd January 2023 ($199)

Bonus QnA Sessions with Rachel in the community group ($199)

Beginning Teacher Checklist to navigate the next 12 months ($49)

Bonus resource - Prep to 10 homework matrix that will save you hours of planning and designing ($79)

Wellbeing inspirational posters - set of 12 for the year to use with your students includes lesson ideas ($49)

Bonus Gift.... to manage disruptive behaviour !!!!!
1 in 2 teachers are leaving our industry due to burnout, in their first 5 years.
This figure is astounding when we are living in the 21st Century. Teaching is one of the most incredible and purposeful professions in the world and to be burning out our beginning teachers due to lack of support and sufficient training is truly appalling.
I am passionate about helping beginning teachers empower themselves NOW so they can prevent and protect their enthusiasm for growth and learning.
Teachers are the most valuable asset to education and working with beginning teachers has become a high light of my career!
Rachel xox
Your Instructor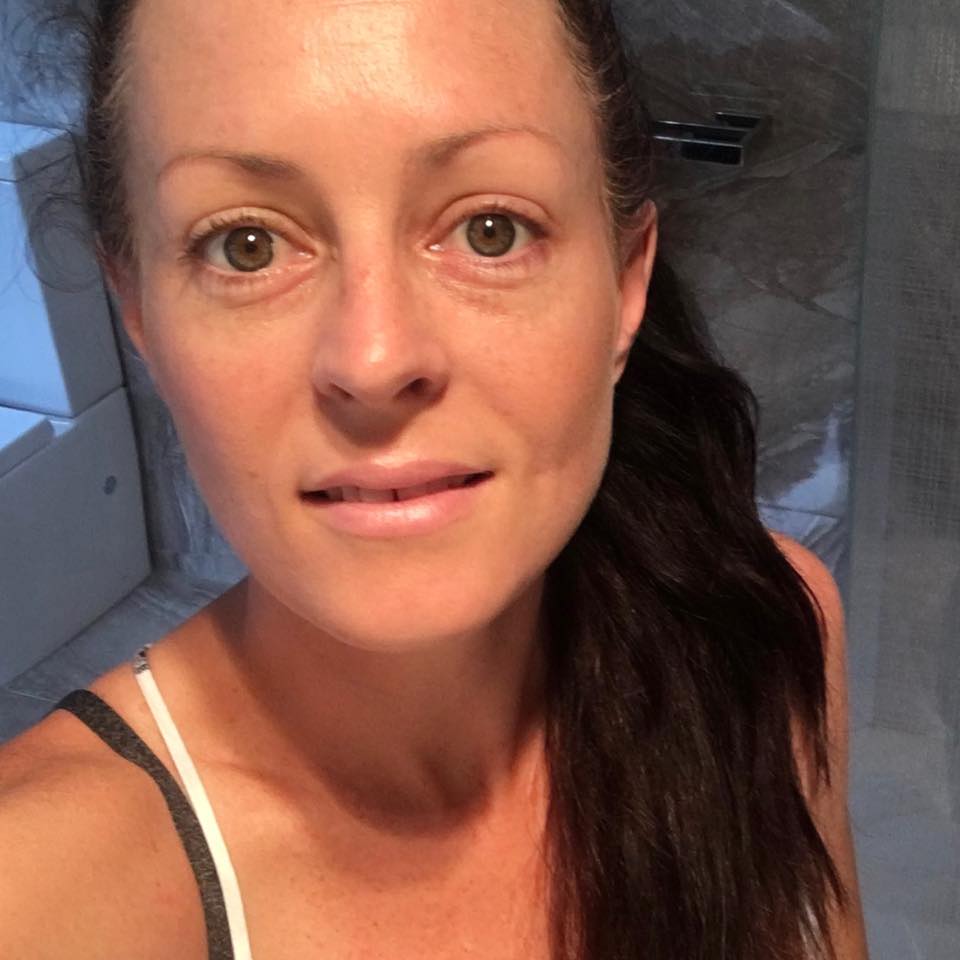 Rachel is the Founder of Savvy Teachers and dedicated her life to education and leadership coaching, for over 20 years.
Having thousands of hours of teaching experience under her belt including facilitation, Rachel has added Educational Consultant, Development Program Designer and Neurodiversity expert to her list of credentials, working on a National scale with medical practitioners in the special needs sector for the last 14 years.
Recently accredited as an NLP Practitioner, Emotional Intimacy and Meta Dynamics™ Level I Practitioner as well as immersing herself in behavioural psychology, neurodiversity and neurological functioning, her perspective on teaching and learning is incredible and equally insightful.
Known for her energy and contagious enthusiasm for learning and helping people reach their full potential, Rachel has overcome some incredible obstacles in life that will inspire you beyond words.
The purpose of Savvy Teachers is to impact the horribly high exit rate of teachers, in order to avoid teacher burnout and enjoy their careers with less stress and over whelm.
The Mentorship Program is purpose built program with a self paced structure, online library of teacher training, resources, strategies, frameworks and teaching tools. It is the largest and most successful mentorship program in Australia, that offer LIFE TIME ACCESS to all members without an ongoing cost.
Frequently Asked Questions
When does the course start and finish?
The course starts now and you have 12 months to access once the live workshop has been uploaded.
How long do I have access to the course?
After you enrol and participate in the live workshop, you have 12 months to access the contents of you VIP ticket and pack.
Are the Workshops aligned to the AITSL teaching standards ?
Yes they are. If you upgrade to the VIP tickets, you receive a Professional Development Certificate for up to 4 hours for that workshop, which has the specific standards descriptions across the 7 teaching areas for graduate and proficiency levels.